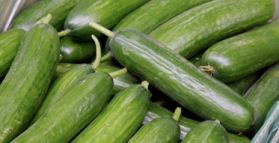 The Bundaberg season has now finished. Supply of gourmet and roma tomatoes are coming out of Bowen to fill the supply.
Cold conditions in Bowen has lightened supply which increased demand and price.
We do not see any change in volume over the next few weeks which could push prices higher.

There are plenty of snow peas still coming out of the Bundy region which is keeping prices down.

All cucumbers are very short at the moment which is seeing very high prices on all cucumbers.